Get 20% - 30% OFF on all items.
Social media services, Telegram bot for views, Android app for Telegram, and Instagram services.
BUY TELEGRAM MEMBERS / SUBSCRIBERS AND INSTAGRAM FOLLOWERS 2023
NON-DROP members with a 30-day guarantee.
With over 4 years of experience, we have gained the trust of more than 50,000 owners of social media pages, channels, and groups in over 100 countries.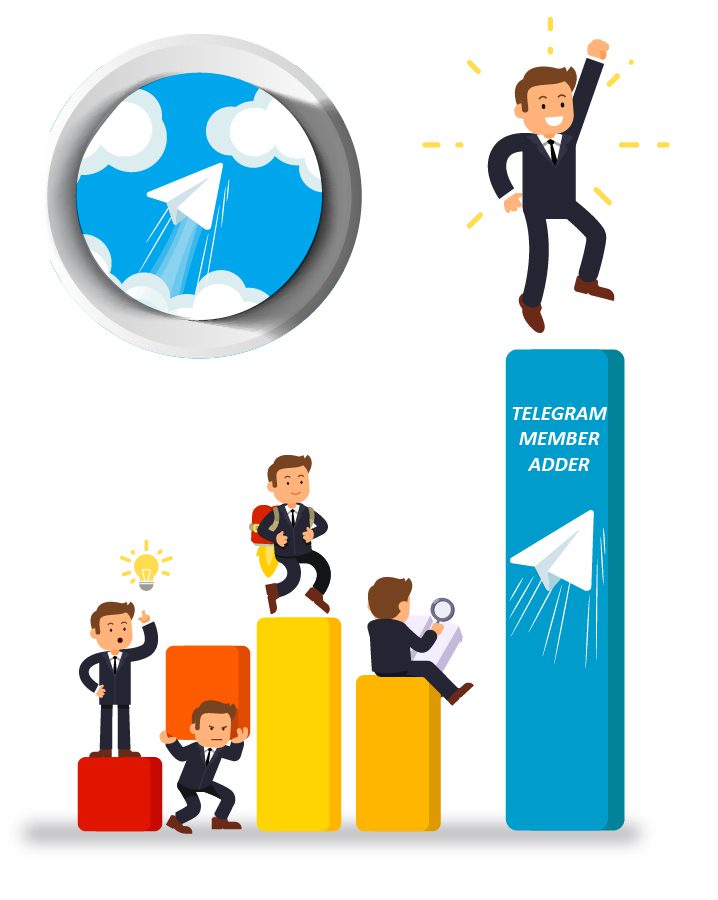 Buy telegram members: To add Telegram members, we provide various solutions. The initial option involves adding fake members to your channel. This solution is particularly popular among our customers due to its minimal drop rate. Typically, these members remain on your channel for an extended period.
The second solution involves adding real members using force add. We can add genuine members to your channel in two different ways: adding real silent members and real normal members.
Normal members may leave your channel, typically with an 80% drop rate. On the other hand, real silent members cannot view your channel, and they are unable to leave, resulting in a lower 20% drop rate.
Buy views for channel posts If you have visited our website, you are likely aware of our robot designed for boosting views on your channel posts. In this bot, you can place a views order for your post, and the bot will promptly start adding views. Additionally, you can set your channel within the bot, and from then on, every post you send to your channel will automatically receive added views.
Google Play (Coming Soon): We're in the process of launching an app on Google Play for Telegram services. Soon, you'll be able to download it from Google Play for efficient order management — the best solution for handling your orders.
What is means telegram Fake members ?
Fake members, by definition, are not real individuals and are often added through bots. The advantage of fake members is that they cannot voluntarily leave your channel. Typically, these members tend to remain on your channel unless Telegram removes them.
The drop rate for fake members is approximately 10-15% over six months. Having a high number of subscribers on your Telegram channel makes it easier for customers to trust your channel, potentially leading to increased earnings.
How to buy members and Subscribers / Followers?
We offer several payment solutions for our customers:
Payment through PayPal via our website.
Purchase of coins through our app on Google Play using Google payment for order placement.
Direct contact with us to specify your order and payment options, including BTC, WebMoney, PerfectMoney, and various other cryptocurrencies.
Buy telegram members with PayPal, Bitcoin, Paytm, credit cards, and any crypto
On our website, you have the option to purchase Telegram subscribers using various payment methods, including PayPal, Bitcoin, credit cards, Paytm, and any cryptocurrency.
To buy Telegram followers via PayPal, simply visit our website and place orders on dedicated pages for real channel or group followers, as well as fake channel or group followers.
For payments using Bitcoin, Paytm, WebMoney, and Perfect Money, please reach out to us on Telegram through this account [insert account details].
If you prefer to pay by credit cards, you can download our app from Google Play and utilize the Google in-app purchasing system.
INACTIVE
To obtain free Telegram members, we offer two solutions for users:
Rate and review our Telegram member app. After 48 hours, send your email to our support. Once your review is accepted, we will add 200 free Telegram subscribers to your channel or group.

Share our website on your social media. After 48 hours, send your link to our support. We will then add 100 free Telegram followers. You can receive 100 free Telegram channel/group members for each social network. For instance, sharing our website and app links on both Facebook and Twitter would result in receiving 400 free members.
Buy active telegram members and subscribers
All prices displayed on the site are the same for both Telegram groups and Telegram channels. Please note that your group or channel must be public when receiving members. Additionally, avoid changing the channel ID or general status of your channel until your order is completed.
Buy telegram members cheap and instant
Telegram fake followers is the cheapest way to increase telegram channel and group subscribers.
Special Offer:
1k members for only $4, and 10k members for only $30.
Exclusive deal: Purchase 100k fake followers for any cryptocurrency at only $260, offering the best price and quality.
Please be aware that fake Telegram members may experience a 10-15% drop rate. You also have the option to buy active Telegram members for $5 per 1k, with a 40% discount for 10k.
Important Note:
Active members may leave your channel, with an average departure rate exceeding 60%.
Real members have the ability to see your posts, and if they are not interested, they may choose to leave.
Fake Members (Instant): We can add fake members at a rate of 5k-10k per day. However, for the security of your channel or group, we add fake members at a slower rate.
We offer 24/7 support for 7 days a week
All orders are guaranteed to be completed within a maximum of 24 hours.
How to see film in telegram on android and windows 1- Download file from channel or group 2- Find file on your device 3- Play
Read More »